Shrink Wrapping – One Step
RP Series Manual Shrink Wrappers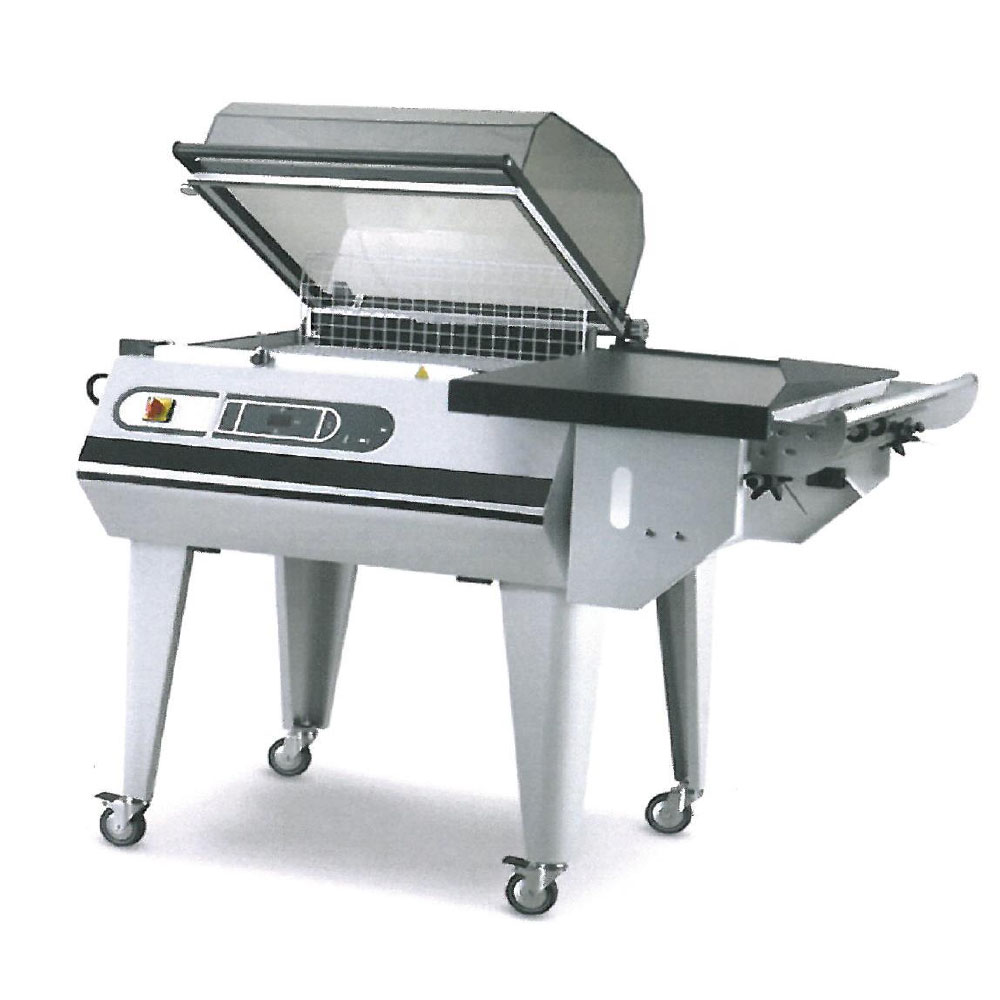 One-Step – All in one shrink wrapper ideal for unstable packs and low volume shrink wrapping.
The RP series are a complete range of competitively priced high performance manual shrink wrapping machines, including three manual models and one automatic.
The RP 55 machines are supplied with a clear shrink chamber, enabling the operator to visually monitor the shrinking operation without the use of the heat tunnel.
The machine is supplied with micro perforators to perforate the film for excellent shrinking results.
The film is cut and sealed using an impulse sealing blade which means it only heats up once the hood is closed. Once closed, the hood will automatically open after the pre-set shrinking time, allowing the operators hands to remain free to prepare the next product to be wrapped.
Machines can also be supplied with discharge conveyers for higher production speeds.
• Simple Operation
• Seals and shrinks in operation
• Six machine programmes
• Hygienic stainless steel heat chamber
• Can be used to seal and shrink or  seal only
• No heat tunnel required

We look forward to working with you.