Banding – Fully Automatic
Bandall TRB Automatic Banding System
The Bandall TRB Series conveys products into the banding arch using motorised conveyor belts. The belts can be low or high friction, (depending on the type of product to be banded), and are available in various lengths and widths.
The TRB series is ideal for Shelf Ready Packaging, Stacks and Bundling.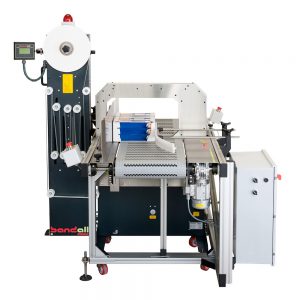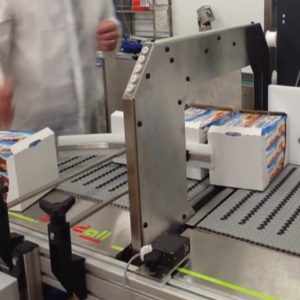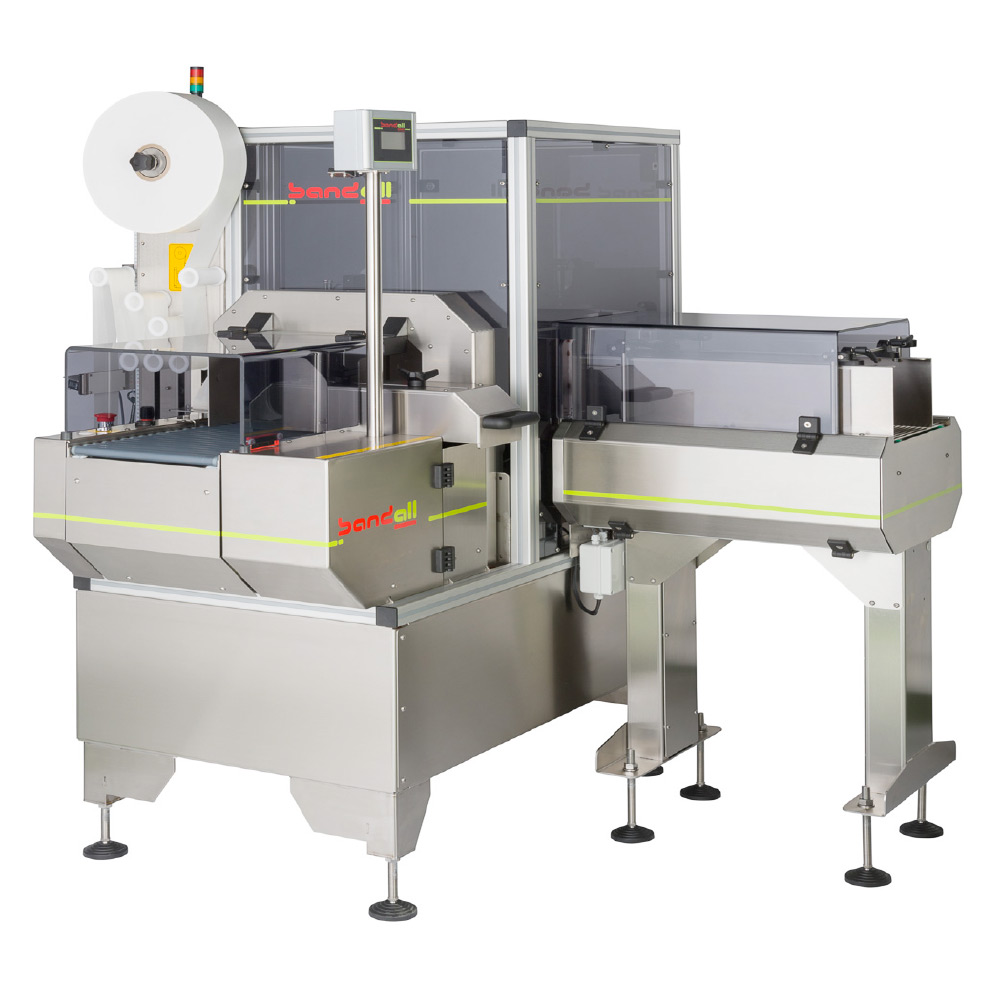 Bandall TRC Automatic 90° Banding System
90° ANGLE
The products enters the machine on the infeed conveyor, transferring at 90° from narrow to wide edge, leading into the arch. The band is fed and held in the arch by a unique air assisted system; this allows the machine to operate with much thinner tapes than that of comparable machines, therefore reducing band costs. The machine works with both paper and plastic bands, without any need for machine modifications.
TXL without Optional in-feed conveyor
The Bandall TXL series differs from other Bandall Series by having conveyor belts both above and below the product to be banded, gripping the product gently but firmly.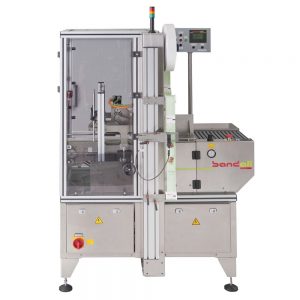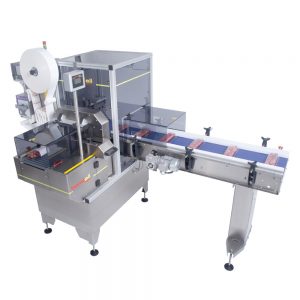 The special conveyor belt system makes the Bandall TXL extremely suitable for the fast and accurate transportation and banding of products such as, punnets, boxes and trays. Often used for biscuits, frozen products, salads and ready meals; or perhaps for tamper evident packaging for example, electronics and automotive parts.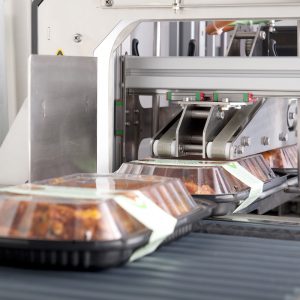 TXL with optional in-feed conveyor
The position of the belt can easily be adjusted on both the width and the height. The guide pins can be adjusted independently of the conveyor; this guarantees optimal and fast transportation of the product into the banding unit.
Fully Automatic Bespoke Banding Units
The range of semi and fully Automatic Bandall banding machines have been supplied into all kinds of industries throughout the world, such as Graphics, Food and Pharmaceutical. Engineered without compromise, Bandall machinery is part and parcel of the modern graphics industry. Banding all kinds of printed matter including brochures, envelopes and even delicate stationery, without the risk of product damage.
Fully Automatic Multi Head Banding Unit
Multi head banding systems can be manufactured to achieve higher production speeds and to meet customers production flow.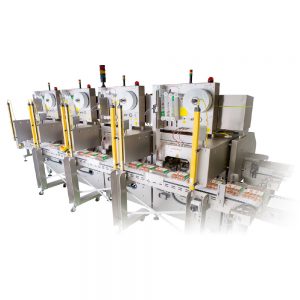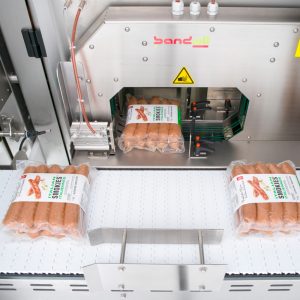 Bespoke Wide Arch Banding Unit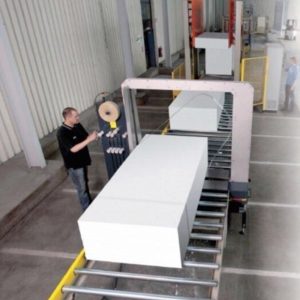 We look forward to working with you.