Banding – Desktop
The ERA-360 is an easy to use desk top banding machine. This machine is capable of running both paper and plastic banding material – plain or printed.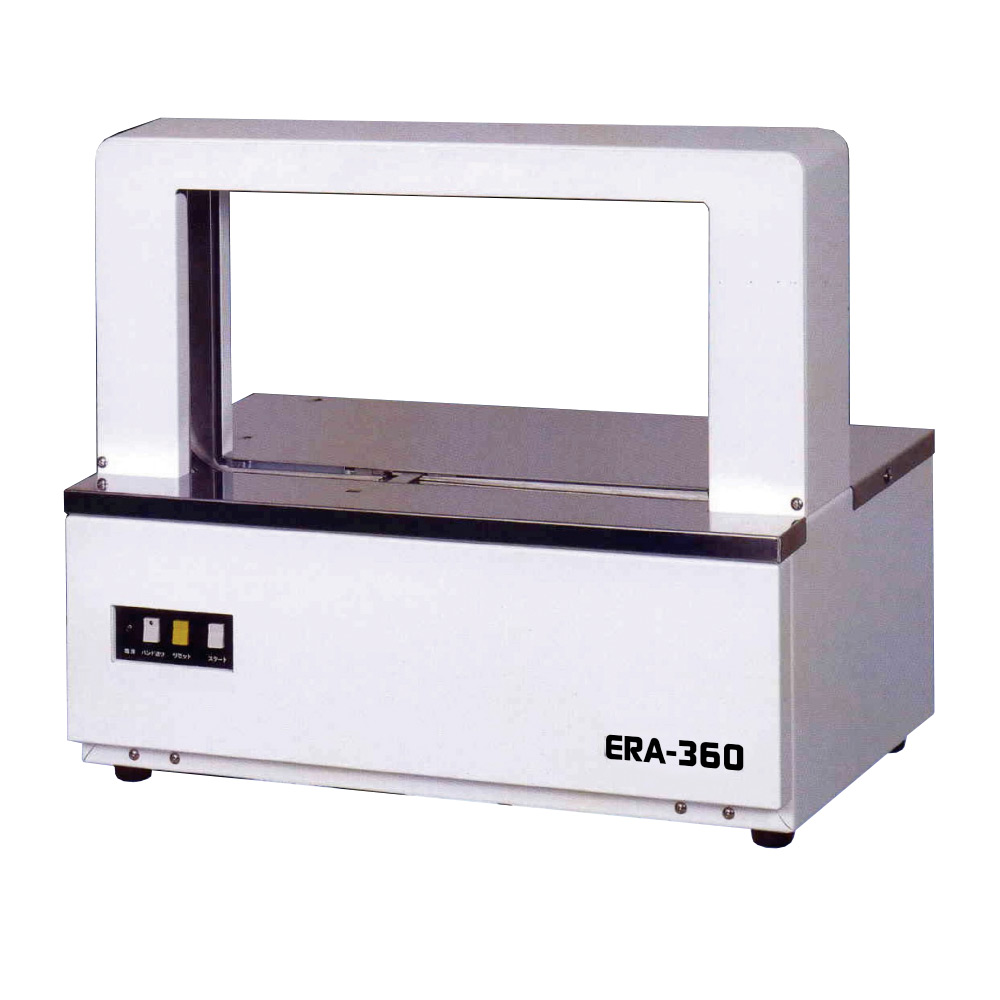 This machine is used to band a range of products including stationery, paper, collation packs, currency, tamper evident security seals and many other applications. Features include:
Banding can be several times more efficient than that of manually applied bands
Patented mechanism for smooth tape feed
Adjustable tension control – subject to application
Items banded are free from any stain as no subsidiary materials (adhesives, holt melt, etc.) are used
Space saving and light weight for ease of mobility

We look forward to working with you.